Well qualified
female teacher
Islamic Environment
Up-to-date
Infrastructure
Play Ground
CCTV Secured Premises
Smart Class
Pre-Elementary
Nursery - Upper KG
3 to 5 years
Elementary School
1st to 5th Standard
6 to 10 years
Middle School
6th 8th years
11 to 14 years
Secondary School
9th to 10th Standard
14 to 16 years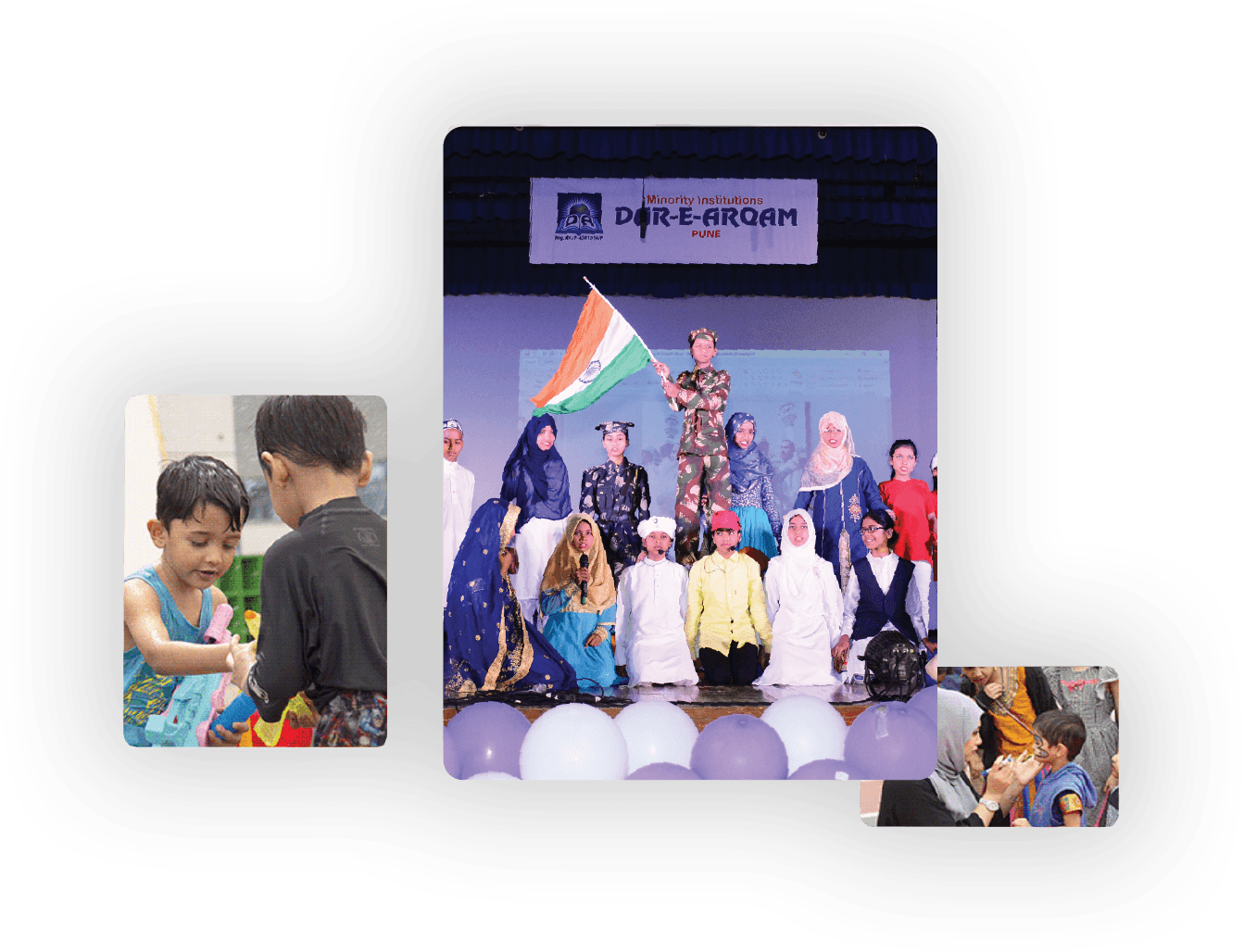 We believe in
merging Deen and Duniya
together for success in
this life and hereafter.
Focused on the overall development of every student, Dare Arqam provides a safe, stimulating and caring atmosphere for students to grow and bloom in all spheres. Spread over an area of 15,000 square feet, we are the largest school in Kondhwa. We offer multitudes of opportunities for learning and development, with emphasis on both academics and extra-curricular activities.
I represent an institution which is giving education not only for this world but also for the hereafter. We are making students aware of the worldly challenges and trying to make them strong enough to face them. We are providing them best education possible. We believe in the statement that "Nothing is impossible because the very word impossible says that i-m-possible."
Shafaq Ambari Qudratullah Baig
Qudratullah Baig Kalimullah Baig
President
Shafaq Ambari Qudratullah Baig
Secretary and Principal
Kashif Ahmed Zahiruddin Shaikh
Vice-President
I like the science lab of our school. There are different types of equipment by which we experiment and understand what is written in our books.
Teachers of Dare Arqam English School are very nice. They speak to us with respect. I got lots of training in how to give good speech at the school.
There are many things which I like at Dare Arqam School. Such as the science lab, the playground and the teachers. Teaching here is very good.
Please let us know if you have any question, suggestion or
feedback to share.